Come celebrate the experience of living in Joliet with a unique art exhibit that opens Wednesday at the Joliet Area Historical Museum.
The "Our Community, Your Experience" exhibit has three components, according to Tycee Bell, who manages the Joliet Focus app along with Marcus Cage and Kyla Brooks.
Joliet Focus is a safe place to share photos, artwork, essays, articles, poems and other thoughts on experiences living in Joliet. The exhibit will display a digital exhibit of all the photos that were uploaded to the app since it began earlier this year, as well as 25 curated photos from the Joliet Focus app, Bell said.
Bell said people experience Joliet in various ways and people don't always get to see those different experiences. The Joliet Focus app helps widen that experience.
"We wanted to engage the community by having them show us their experiences," Bell said.
The exhibit also features work loaned by 12 artists with a Joliet connection. The artwork will emphasize "Black artists and creators of art rooted in African culture," according to a news release from Joliet Focus. Mediums include "acrylics, pastels, pencil, paint, photography and coloring books," the release said, and will help to "celebrate the everyday life of the Black community," Bell said.
"Our Community, Your Experience" runs through Dec. 31 at the Joliet Area Historical Museum, located at 204 N. Ottawa St. in Joliet. A reception is being planned for early December. Download the Joliet Focus app on an iPhone or Android to receive one free admission.
For more information on Joliet Focus, visit jolietfocus.com.
For more information on the Joliet Area Historical Museum, including museum hours, visit jolietmuseum.org or call 815-723-5201.
The following artists have loaned pieces for the "A Segment of Life" exhibit:
Kaaliyah Anderson is exhibiting an acrylic painting called "Revealing," which "tackles concepts of transparency" with one's emotions, he biography said. Anderson's art revolves around grief, body positivity, experiences of a Black woman, mental health and self-discovery.
Autumn Sky Collier, a 16-year-old junior at Rich Township High School, likes to paint and sketch. She creates landscapes and pieces that express African American culture. Collier uses artwork to tell stories without using words.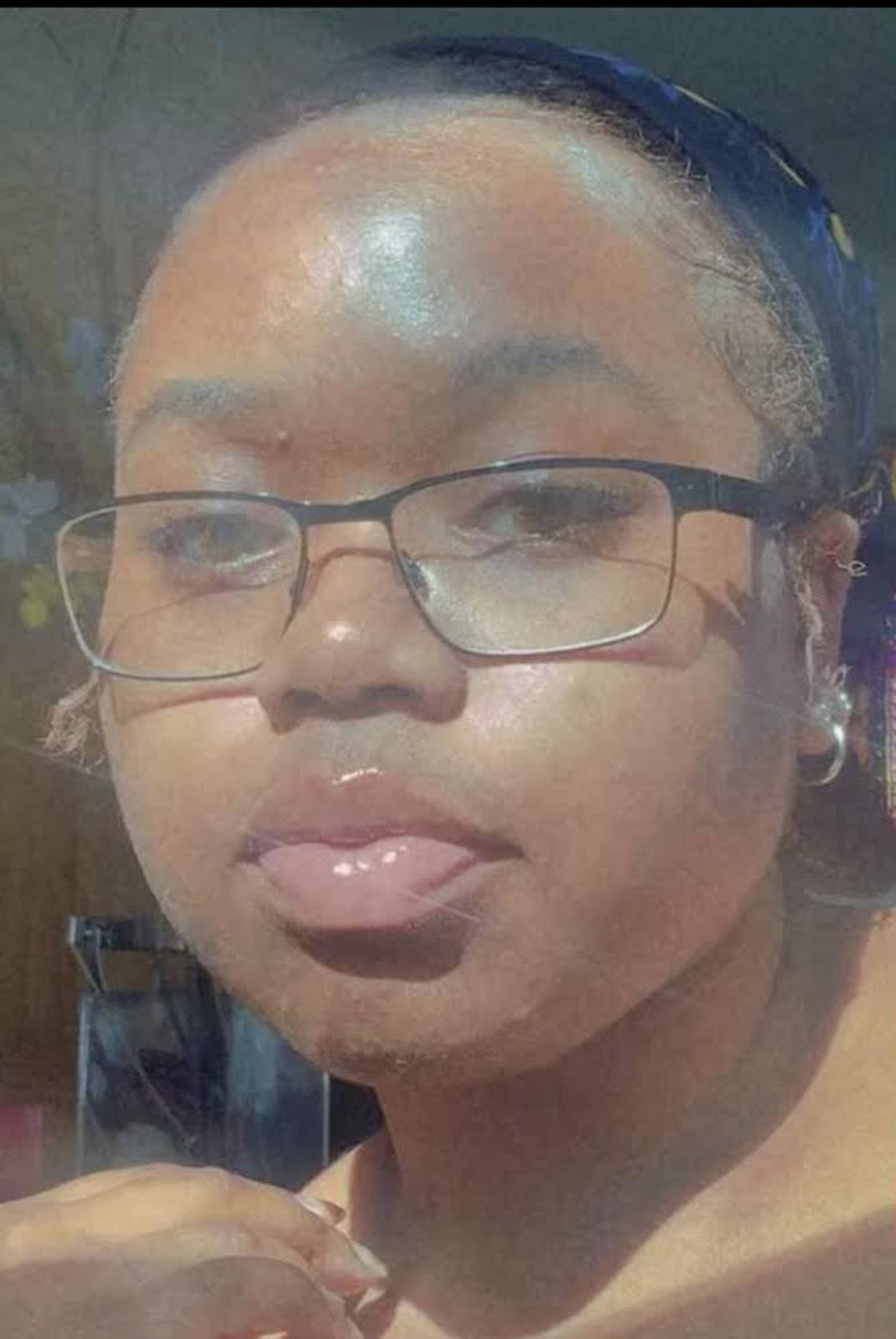 Toni Greathouse: is a "creative communications choreographer" who enjoys "painting pictures with positive prose."
Micah Greene, a 17-year-old student at Joliet Central High School, works in pencil and watercolor. She will exhibit "Self Portrait" in graphite.
Kamari Holland will exhibit an acrylic painting that depicts night about the clouds.
Micheal Knight, a self-taught visual artist and military veteran, works in oils and acrylics. He is exhibiting "Destino," an oil painting on a wood panel. Knight's biography said he has exhibited at Harrah's Joliet and the Chicago Art Library and that his use of colors is "bold and ethereal." Knight is working on his first graphic novel.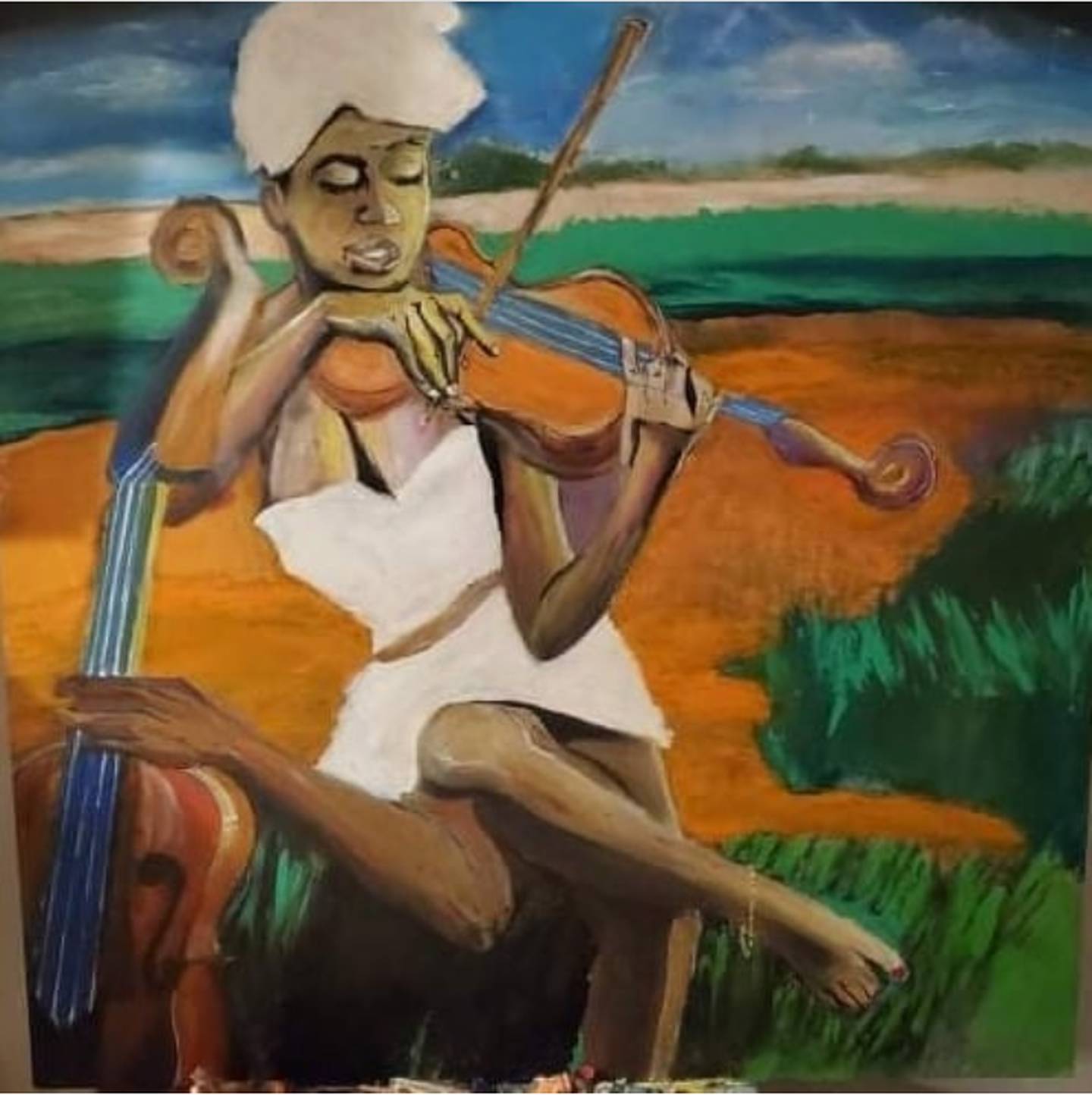 Mikayla Mcintosh is a 17-year-old Joliet resident who started experimenting with photography when she was a freshman in high school.
Lonnie Earl Posley Sr. is the pastor of New Canaanland Church in Joliet and focuses on art that is uplifting and healing. In 2013, he created a "Tree of Life" piece with acrylic and fabric and donated it to the HealingNewtown Arts Space.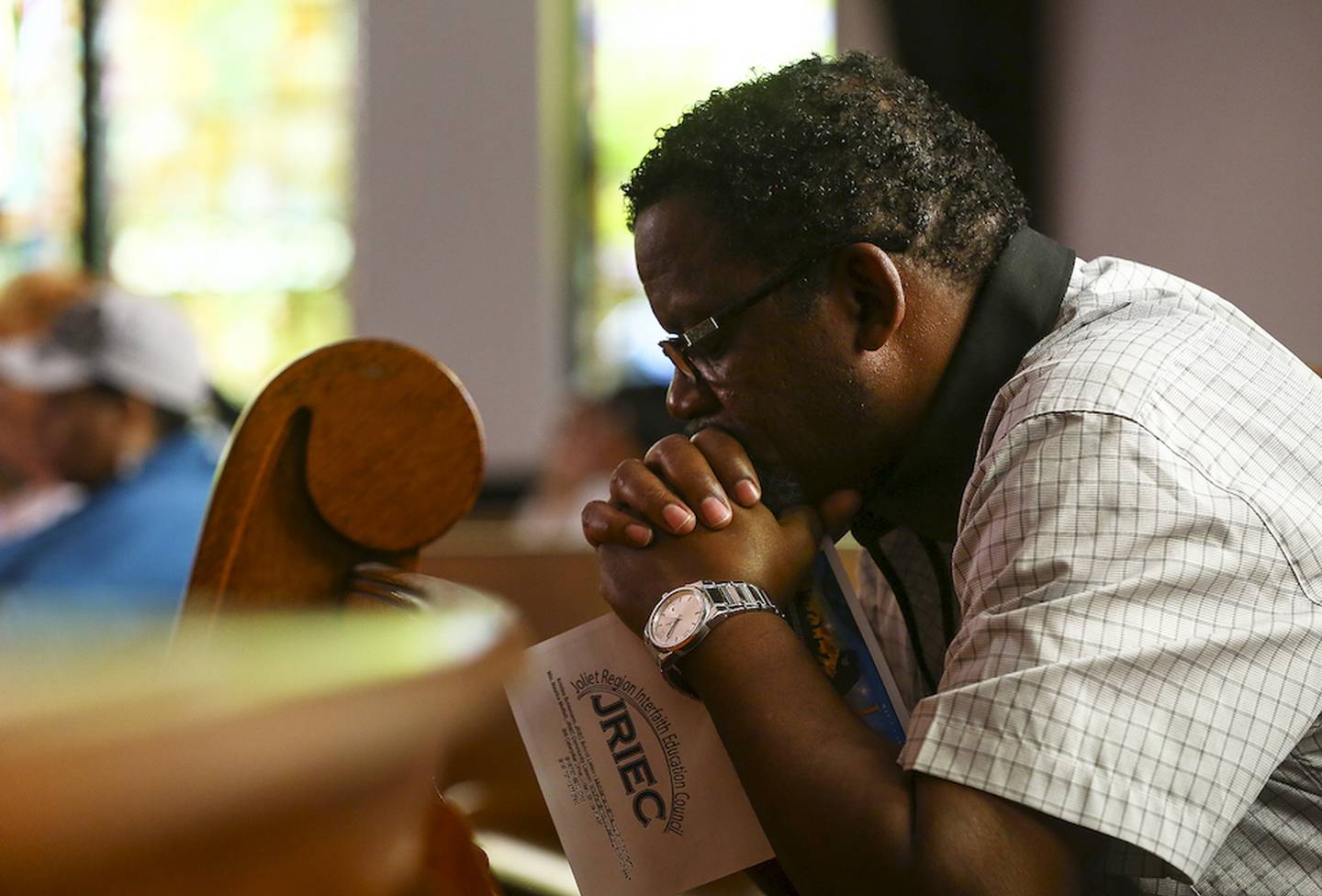 Donna Franks-Tapley teaches painting and ceramics at Bolingbrook High School and has 20 year experience in art education. She has a master's degrees in painting, does murals and teaches painting classes at night. Her current medium is acrylic and sand and often incorporates symbols into her work. Her intent is to "find meaning in how humans simultaneously respond to symbols when integrated with the human form and bold color," her biography said.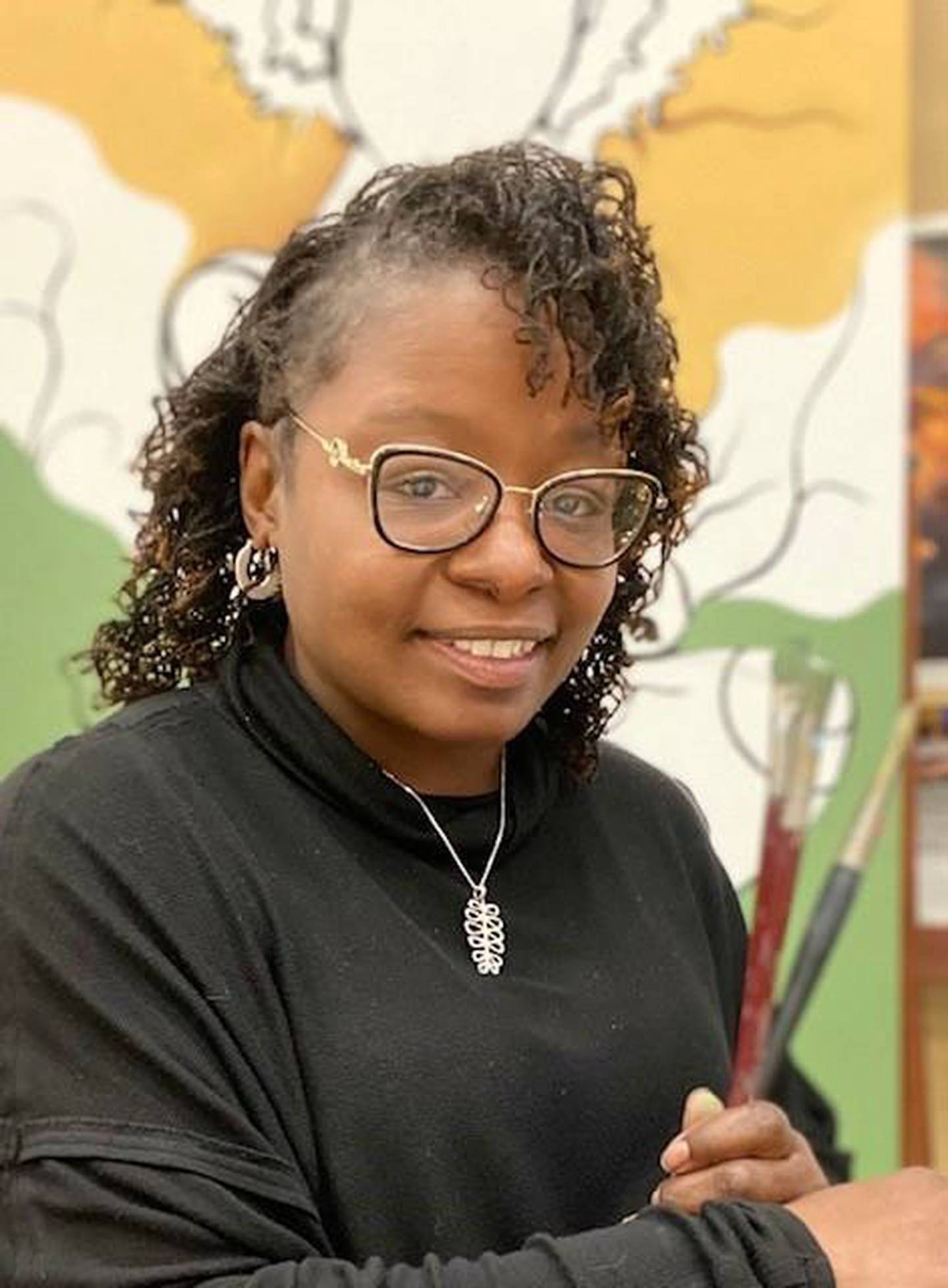 Pierre Stewart, whose artist name is Oddsly , is a teen artist who works in graphite and ink. He's inspired by a variety of renaissance and likes to observe various artists and listen to music while making art, especially alternative rock and indie rock.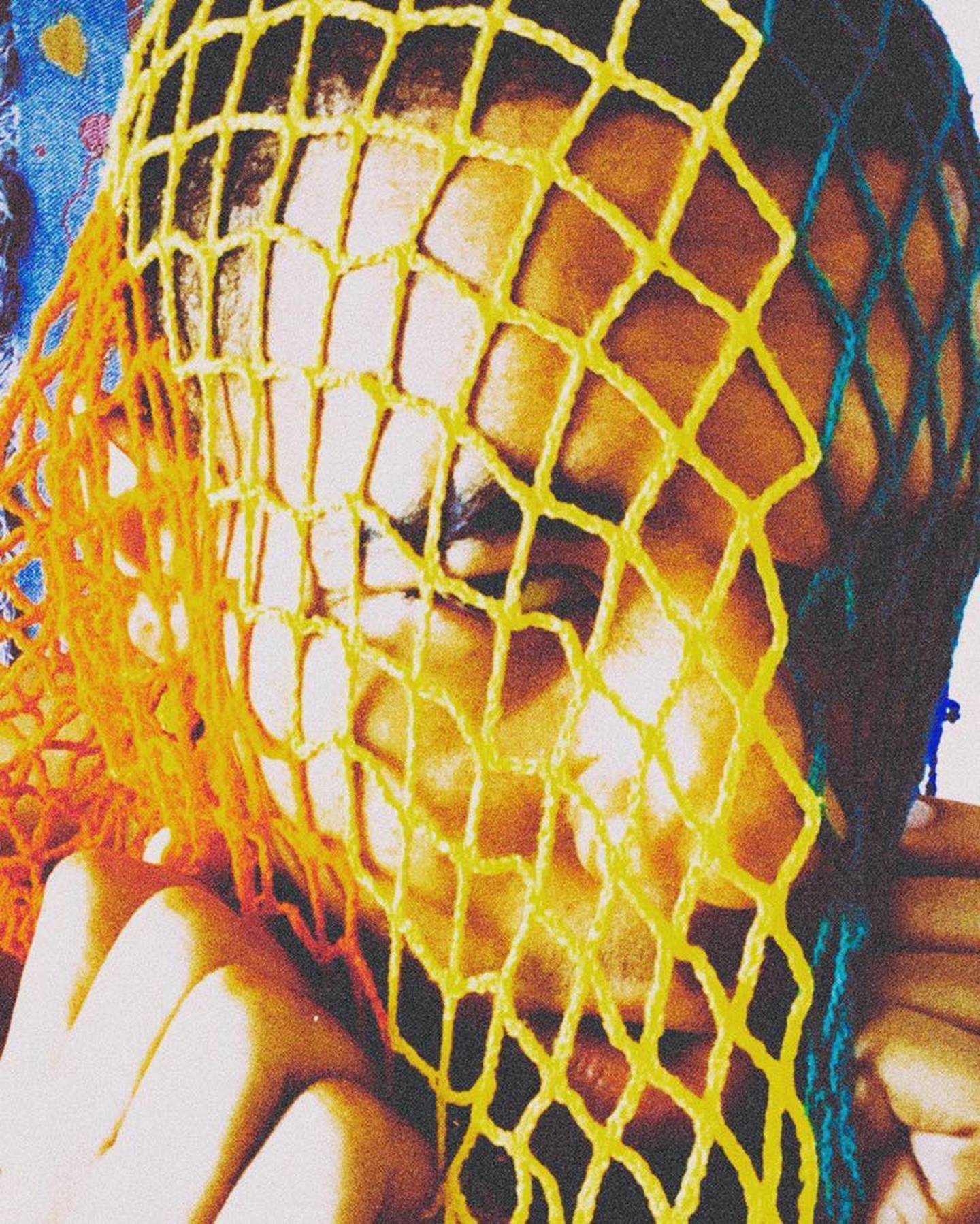 Antwan Travis, a Joliet native, started designing and painting his own clothing in the 1990s. He eventually studied art design in Chicago and made a business out of creating custom-painted clothing and sneakers in the Greater Chicago area. He is also known for his acrylic paintings and murals. Travis will exhibit and acrylic painting called "This is America."
Shannah Triplett, age 21, started drawing when she was "7 or 8 years old," drawing her inspiration from her mother, who is also an artist. She later took art classes in high school and college. Triplett specializes in semi-realistic, realistic portraits and abstract paintings, using various mediums. She will exhibit an oil pastel called "The Sun beneath her."